My brother and I just got out braces tightened, and our teeth hurt! I wanted to make a soft thing for us to snack on when we were hungry, and I came up with this! (This recipe is from scratch, I came up with it myself!)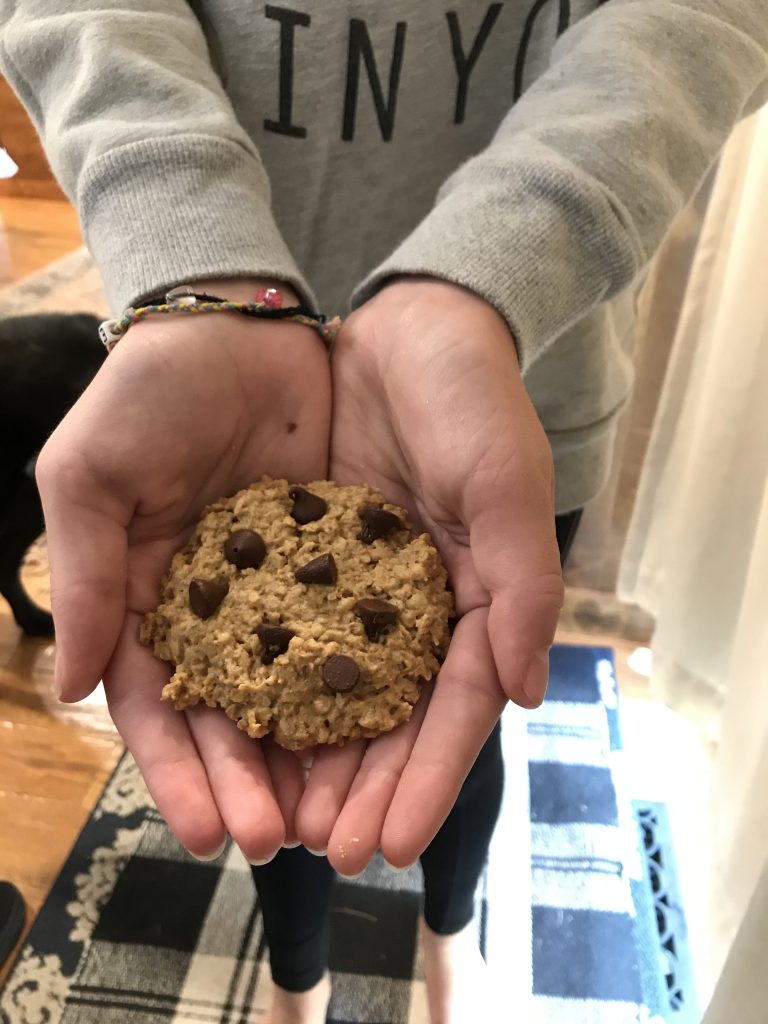 Ingredients:
3/4 cup of oats (I used Bob's Red Mill Award Winning Oats.)
1/2 cup of peanut butter
1/8 cup of white granulated sugar
1 large egg
Handful of chocolate chips (optional)
Directions:
Preheat your oven to 350º, and then move on to the batter. Pour in your oats, peanut butter, sugar, and the egg into a medium sized bowl. Use a beater on low to combine all of the ingredients. Once they are all mixed up, use a measuring spoon to scoop out the batter. (I used a tablespoon.) While scooping out the batter, remember to go a little bit above the top of the measuring spoon. You should end up with about 6-7 cookies.

When the oven is preheated, put a piece of parchment paper on a large cookie sheet. Put all your scoops evenly spaced onto the cookie sheet, on top of the parchment paper. You can add topping if you please. I added about five chocolate chips on top. Slide the cookie sheet into the oven, and set the timer for about 13-15 minutes.
When the cookies are cooled, you can either put them in the fridge, or enjoy them straight off of the cooling rack!